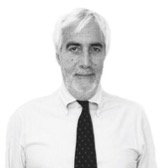 Alberto Pasquini
Design Advisor, Aism Strategy Consultant, Founder & Past President of Crea International After his studies he takes a Master at the Cambridge University and Heidelberg. He starts working for EMI ITALIANA and he became International Chief. He founded Creativity, one of the most innovative companies in Instore Communication. He founded Crea International promoting an innovative methodology called PHYSICAL BRAND DESIGN. In 2016 he joined the Excellence group and founded Excellence Design. He takes up consulting activities as a Concept Design Advisor for D2U and head of strategy and development of the AISM association, he writes for physical and digital magazines.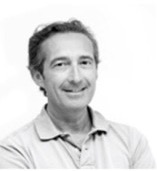 Marco Michele Rossi
D2U Design Retail Director; graduated in Architecture & Urban Planning at the Milan Polytechnic, he started his career in product and interior design, in Gianfranco Frattini's studio. He worked with Matteo Thun where he left his unique mark on many retail chain projects, including Missoni and Porsche Design flagship stores. He was also part of the team designing some boutique hotels which stretched the consolidated rules of architecture and interiors. In Crea International, as Creative Director, among its many projects, the most important was the Che Banca's branches. In 2010 he founded Newtone. He was professor of Retail & Interiors at Milan's European Institute of Design (IED) and he currently teaches a course at the Master in Design Management studies created by Il Sole 24 Ore Group.
Why choose us
Vision – We plan moods through the transformation of spaces. We are creators and innovators capable of anticipating transformations.
Mission – We drawing digi-real environments with multidisciplinary experiences and joint synergies, with physical and digital architects who design spaces that facilitate relationships
The activities
What we do – We design physical spaces with an empathic design capable of enabling a positive experience. We tell a story of the brand and the future of the company by identifying and representing flexible and efficient solutions.
Why we do it – We want to inspire our customers and support them in their conscious evolution, accompanying them on a journey through the general changes and transformations of retail and work spaces. Generating efficiency and productivity through functional and relational hybridization.
How we do it – Our aim is it to study the business. We monitor 18 product sectors globally, analyze behaviors, understand trends, listen to the people in the company who live and work with the brand. We model the solutions and activate functional and relational hybridization.